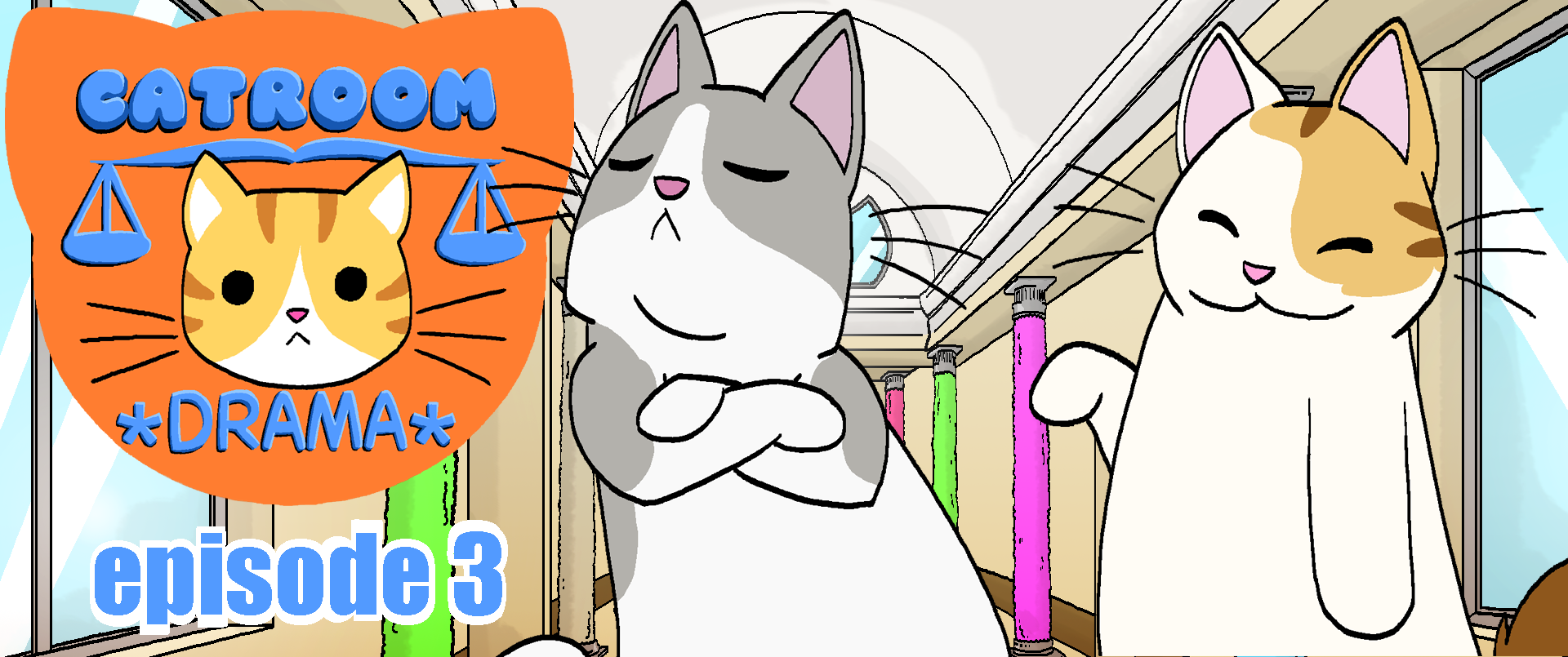 Case 3 – Play Hard or Cry Trying
Catroom Drama! The one place where cats can drag other cats to small claims court – and you're the judge! Listen to testimony, gather evidence, and DISPENSE YOUR JUSTICE.
More episodes at: https://catroomdrama.itch.io/

Install instructions
Be sure to extract the files from the zip before playing!
(If you're on Windows10 you'll have to click on an extra text to open up MORE options, and then you'll be able to install!)